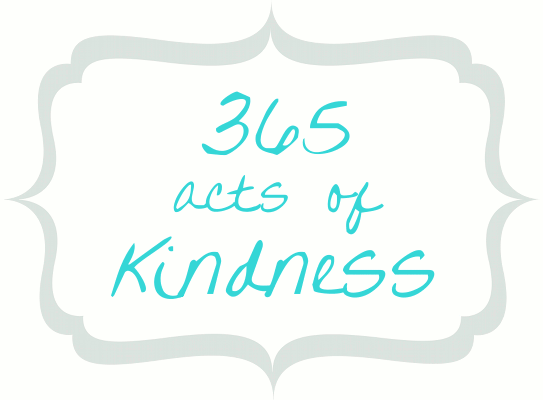 I'm not going to lie, this whole random acts of kindness thing is kind of hard. Mainly because I find myself actually having to think about the acts I am going to do. Is it sad that kindness acts are so foreign to my brain that I have to keep them at the forefront just to make sure I get them in? I am hoping that throughout this journey they become more and more second nature to me, but alas they are not yet.
That sounded kind of bad didn't? I mean admitting that it's not easy to be nice to people? But it's not really just being nice to people, it's going beyond that to
do
something nice for them that's challenging. Sometimes it comes easy, like I offered to let a friend at church borrow my copy of the Total Money Makeover book so that she could look it over before her and her husband decided whether or not to take FPU. And yes, I am counting that as a kindness act, if you know me I am very attached to my books-and well, I did say many of my acts would be small!
But with that said I still find myself behind. Right now I am a total of 14 kindness acts behind schedule. Eek! I didn't mean to get this far behind (well, I didn't mean to get behind at all). But I am, and now I have to work double hard to fix it. But I can do this, I can. I told myself going in this would be hard, and it has proved to be so-but I am determined to finish, to help and make a positive impact on the lives of others. I can do it, and I will.